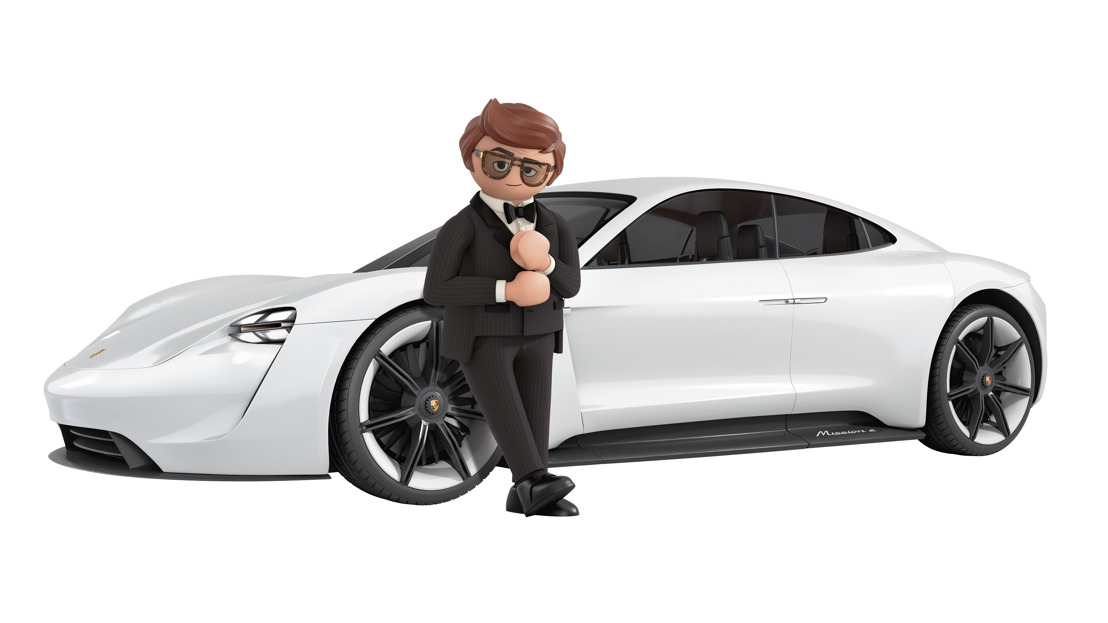 Taycan example becomes a secret agent car
PLAYMOBIL: THE MOVIE – Rex Dasher drives the Porsche Mission E
Monday, July 29, 2019 —

Electric secret agent car: the Porsche Mission E sports car has a role in the new animated family film from Playmobil. The concept car is the prototype for the first all-electric Porsche, the Taycan, which will be launched in September. In the movie, the character of secret agent Rex Dasher drives a white Mission E.

This is the first film project of Porsche and Playmobil, who have been jointly developing play sets and collaborating in the field of marketing since 2014. "Porsche was Playmobil's first licensed product. Since then we have brought out a carefully designed new set every year, each of which has been enthusiastically received by children, teenagers and their parents," says Kjell Gruner, Head of Marketing at Porsche AG. "This successful cooperation will now be crowned by a movie." With the matching play set, the companies will also present the first remote-controlled Porsche from Playmobil.

Imaginative journey into a toy world

In PLAYMOBIL: THE MOVIE, a girl called Marla has to bring home her younger brother Charlie after he disappears into an animated Playmobil universe. On her journey through new worlds, Marla encounters very different companions: a food truck owner, a robot, a fairy and Rex Dasher. The intrepid and charming secret agent drives a Porsche Mission E, an electric sports car that has a number of remarkable functions. Together they overcome great challenges and recognise that they can succeed in everything if they believe in themselves. The director is Lino DiSalvo, who is also known for blockbusters such as "Frozen".
Bernard Van Bellingen PR Manager, Porsche Import