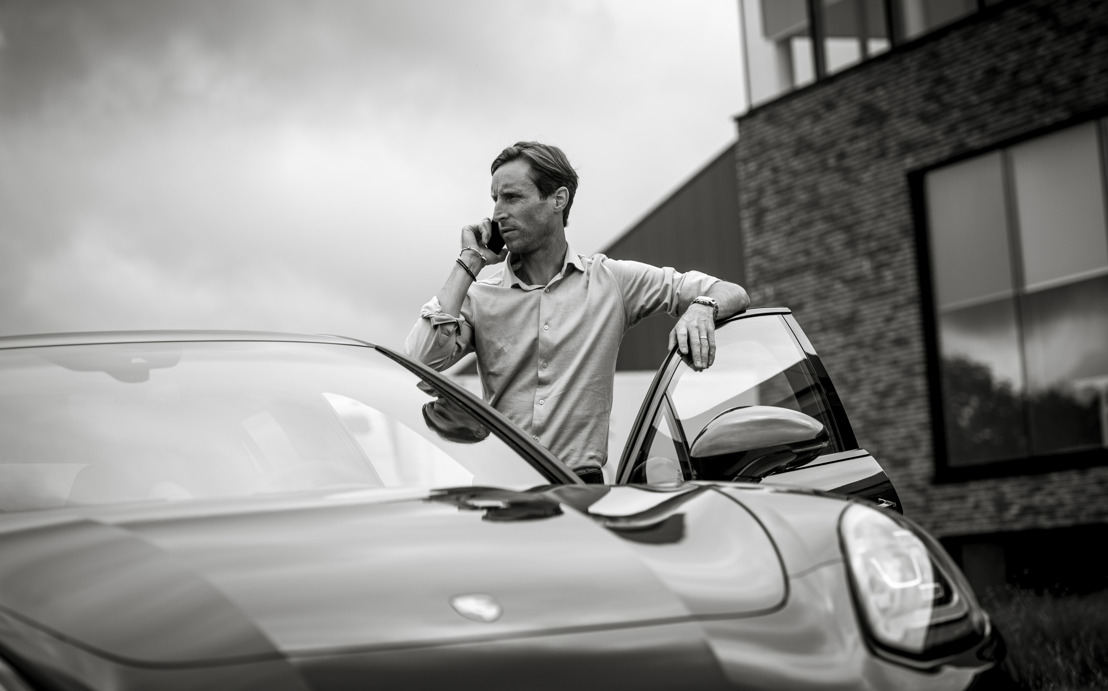 Porsche Belgium and Pieter Devos Raise the Bar with Innovative new Partnership
Friday, August 20, 2021 — It can be announced today that Porsche Belgium will step into the world of equestrianism through an innovative new partnership with Olympic Belgian show jumper Pieter Devos. In the first collaboration of it's kind, Porsche Belgium will delve into the sport of show jumping, in a two year agreement with elite athlete Devos.
Born from humble beginnings in Belgium, Devos is the epitome of hard work, dedication, innovation and the pursuit of perfection, and has dominated the world show jumping rankings - consistently sitting in the Top 30 for over 10 years. Most recently Devos brought home a Team Bronze medal at the 2020 Tokyo Olympic Games. As well as winning multiple Grand Prix competitions, Devos has been crowned Belgian Champion in 2016, took Gold for Belgium in the 2019 European Championships, Silver in the 2019 Longines Global Champions Tour series (coined the 'Formula 1 of Show Jumping') and was awarded 2019 Belgian Athlete of the Year.
Beyond his successful career as an athlete, Devos is also recognized as a leading entrepreneur, turning his family farm's apple and pear business into Belgium's largest export of fruit - serving many countries globally and working with some of the biggest supermarket brands. On top of this he remains a devoted father, balancing his athletic career, thriving business and young family perfectly.

The parallels between Porsche and the association with horses runs deep. The Porsche logo pays homage to Stuttgart, where the company's headquarters are located. Stuttgart is located in southwest Germany and was originally built atop a horse-breeding farm. Stuttgart used horses in its city seal, inspiring Porsche to make a black horse the centerpiece of its logo which represents both power and the seal of Stuttgart - as seen on every car.
Today, Porsche is a globally revered and respected name; representing supreme quality, prestige performance, comfort, unique design and style, and an insatiable hunger for innovation including recent developments in e-performance technology. Constantly pushing the realms of what's possible and with a clear vision for the future, Porsche is a leader in the automotive sector and a brand that transcends the ordinary.

Together, Porsche Belgium and Devos will focus on the authentic synergy and parallels between brand and athlete; utilizing Devos' natural story and working together to produce engaging, unique and organic narrative.

Didier t'Serstevens, Managing Director, Porsche Belgium said: "Our strategy behind this partnership is two-fold. There is a natural synergy between the power, elegance and sportiness of horses and that of our cars, and we feel there is huge potential and opportunity in the world of show jumping and to have a voice in new markets. For us Pieter is the complete package and is multidimensional - he is more than just a successful athlete, he is a devoted father and a forward-thinking entrepreneur; someone who inspires many. In all that we do, we aim to be the best, so it is a natural fit to work with someone such as Pieter."

Pieter Devos said: "I'm honored to become part of the Porsche family, and feel incredibly proud to be working with such a prestigious and passionate brand. We have completely aligned visions, principles and goals for the future and I believe we have an opportunity to build an incredibly special and unique partnership together. For our sport it is fantastic to welcome such a well-known and respected company into the fold and I'm very much looking forward to our future together."


Catherine Van Geel PR Manager, D'Ieteren - Porsche Belgium